Mono-films printed on the outside, paper or plastic foil laminates printed on the inside (between the layers), paper and aluminium laminates or multi-layer plastic laminates for  heat-sealable bags.
For herbs as well as powder and liquid spices such as pepper, red pepper, chili, ginger, sauces, liquid yeast, etc.
For desserts: jelly-type desserts, pudding, jelly, baking powder, vanilla sugar, baking soda, dried fruit, etc.
For tea, coffee, various instant products
For sweets: candy wraparounds, sweet bars, chocolate bars, wafers, crisps, corn curls, etc.
For frozen foods. Plastic laminates printed between layers, e.g. BOPP + LDPE laminates for deep-frost products such as fruit, vegetables, vegetable mixes, noodles, dumplings, etc.
For ice-cream, butter. Externally printed aluminium and polyethylene or aluminium, paper and polyethylene laminates for cube-shaped packing. Materials used for low-temperature storing.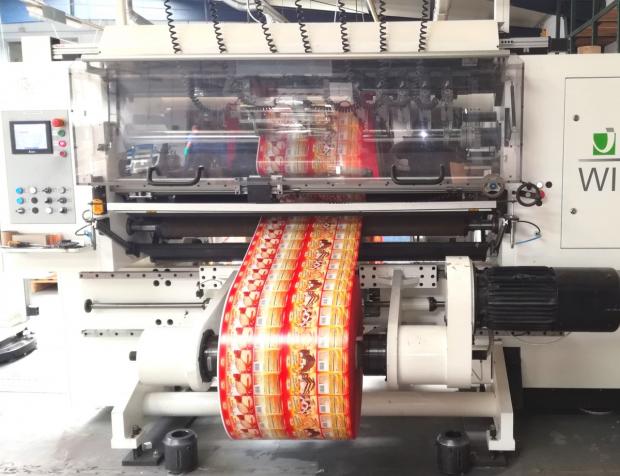 Packaging for chemical, cosmetic, or pharmaceutical industry, e.g.